"Come on! We will fight, for FREEDOM!" - Willow Redhound to the pirates massing for the Port Royal invasion on 1 October 1757.
Willow Redhound is a 'strong', 'bold' and 'loyal' pirate at 19 years old. She is the daughter of Amy (Aim) Redhound and Maitrae and is an only child. She has an Aunt and Uncle, living at the docks of Port Royal. Her Mother was taken by Jolly Rodger and made a slave, but last year Willow made the difficult decision to kill her during battle to free her soul. Willow currently resides in a house in Tortuga. She is online every Monday at around 8.00 (UK time).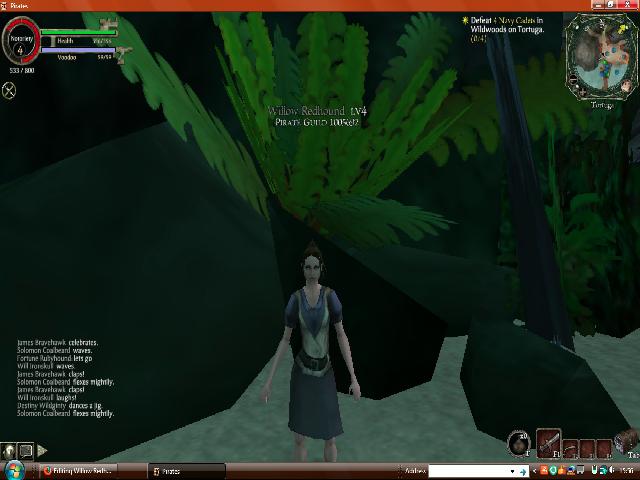 Community content is available under
CC-BY-SA
unless otherwise noted.