Who is William?Edit
William Mccastle is the test server pirate of Jeremiah Stormwash (Captain Crimson). He is currently notoriety level 24 and is very lucky with loot. He got a Battle Bayonet from a loot pouch on Kingshead using grenades! His current best-leveled weapon/skill is cannon! He is level 17 cannon.
Fun FactsEdit
William finished all of his clothing quests at level 24.
William is very tall.
William finished the Clothing Fir for a Pirate quest in less than the same 12 hours he received it.
To be continued...
Stub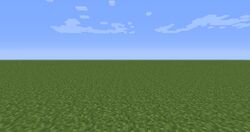 William Mccastle is a stub.
You can help Gamers Fanon Wiki by expanding it.