Hi there, SimonPratton!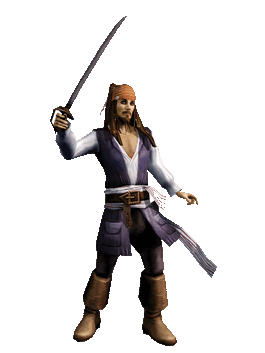 Welcome to Gamers Fanon Wiki, and thank you for your contribution to the User:SimonPratton page! There's a lot to do around here, so we hope you'll stay with us and make many more improvements.
First, Please Please read the New Users Guide and The Code!
Be sure to read the Rules before editing.
Wiki Activity is a great next stop, because you can see what other people are editing right this minute, and where you can help.
After this, there's tons more you can do!
Make a Page about your Pirate or guild!
Write Stories about POTCO or make up characters!
Found your own Company and make the EITC pay for it!
Write a new Quest or Treasure Map!
Resurrect an old soul into a new enemy!
Chat! Once you have obtained 100 edits (50 mainspace) you will eligible to chat. The rules for chat and current chat moderators can be found at Chat.
Need help? Ask An Admin or Rollback! We have several admins and rollbacks here, and they are all willing to help you!

It's good to have you here, and we look forward to plundering with you!

Please leave a message on my wall if I can help with anything! Parax. (talk) 15:37, July 20, 2014 (UTC)
Reply
Hi there! I'm not Parax, but I've come to help you with your situation since he isn't here :P
Anyway, you can write your page for your character, in any way you may like. Here's an example of a page probably like what you'll do Christopher Crane. So you should be fine to go ahead and create your page, as that notification was only for roleplay documents, or government pages, or something like that. So go ahead and start creating your page!
Join us
http://british-first-division.wikia.com/wiki/British_First_Division_Wiki come on my wiki and I would like to speak with you.
Reply
"'They shall be my finest warriors, these men who give themselves to me.
Like clay I shall mould them and in the furnace of war I shall forge them.
They will be of iron will and steely muscle.
In great armour shall I clad them and with the mightiest gun shall they be armed.
They will be untouched by plague or disease, no sickness will blight them.
They will have tactics and strategies such that no foe will best them in battle.
They are my bulwark against the terror.
They are the defenders of the Empire"
-General Richard Venables at Ravens Coves
Simon,
Very glad to hear we have some new officers coming in, thanks you for your words of loyalty, they are vastly important, for a general with out the loyalty of his men is like a fool who tries to command demons! your loyalty is touching and i can assure you has been noted by myself and my superiors.
I shall have a word with my son about getting you a decent commission, until the wars return that is, then we'll need every fighting man we can get!
If you do need anything or have any issues feel free to contact myself or Lord Goldtimbers.
Kindest Regards,
~Sir Richard~
Community content is available under
CC-BY-SA
unless otherwise noted.