This is an Administrative Blog!
Please do not spam this page with unnecessary comments.
NOTE: Spamming on this blog will result in
a warning and deletion of comment.

Hello wikians! Quite a while ago, Marc Cannonshot had created a picture that was going to be used when Halloween time came around. Sadly, if was left to die on the drawing board, but thanks to Dent coming up with a new standard background picture, the Halloween picture was brought back up. The main problem with it was that the file size was not compatible with wikia's theme designer. I have worked for a little while on my private wikia, and I think I've gotten something that works.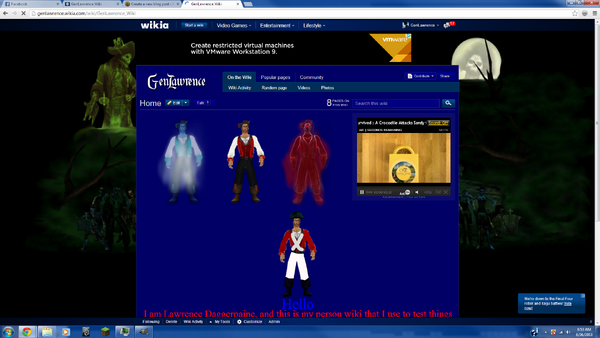 What do you guys think? Shall we go ahead with it over here when Halloween comes around, shall we test it over here for a while first, or completely forget about it?



Community content is available under
CC-BY-SA
unless otherwise noted.