See also: 2018 Wiki Olympics
So, as some of you may recall back during the Undertale Writing Contest, I mentioned that I'd be holding another contest in the near future that would hopefully not just be #LITHWINSLOL. This is that contest.
So, I thought, what better way to celebrate the 2016 Rio Olympics (which are shaping up to be one of the worst Olympics ever, not a coincidence) than by hosting our own cancerous version! Unlike the actual Olympics, which start today, we'll start these on a day and a time that's convenient for everyone who signs up to participate. They will last two weeks from the date that we start on. There will be a total of 5 competitions spanning 4 games. These games are Minecraft (Cactice and a Capture-the-flag-esque event), Conqueror, Cards Against Humanity (You know the drill), and last and possibly the most fitting, Monopoly (THIS IS SO INTENSE PLS).
There will be a rankings system that works like this: first place in a competition gets 3 points, runner-up gets 2 points, third place gets 1 and everybody else gets 0. The rankings will be tallied up here. Whoever takes first place wins a $15 (Canadian Dollars tho) reward of their choosing on Steam. It can be anything from a game to CS:GO skins, as long as it's on Steam. 
Sign up in the comments if you want to participate!
Standings
| Competitor | Gold | Silver | Bronze | 4th/5th/6th | Points |
| --- | --- | --- | --- | --- | --- |
| Squirto19 | 1 | 1 | 0 | 0 | 5 |
| Nults McKagan | 1 | 1 | 0 | 0 | 5 |
| Ned Edgewalker | 0 | 0 | 1 | 1 | 1 |
| HurrcheeseDa2nd | 0 | 0 | 1 | 1 | 1 |
| TheNextMaster | 0 | 0 | 0 | 2 | 0 |
| Blake Stewart | 0 | 0 | 0 | 1 | 0 |
Recap
Cactice Tournament
The Cactice Tournament began on August 10th at 1:30 PM PST.
Squirto19 won the opening scrimmage and moved onto the Semi-Final instantly because of it. TheNextMaster (Sam) defeated HurrcheeseDa2nd via forfeit, moving to the Semi-Final against Squirto. The next matchup was Cannonwalker vs. Ned_Edgewalker, where Cannonwalker defeated Edgewalker in the Best of 5 game 3-0. In the Semi-Final, Sam was defeated by Squirto in a Best of 7 game 4-1.
Following Ned's defeat, he faced off with Sam for the bronze medal in a Best of 9 game. Ned climbed to an early 3-0 lead, but Sam made an impressive comeback, making the game 3-2. Ned defeated Sam in round 6, putting up a 4-2 lead. Despite all odds, Sam came back to win the next two rounds of play to tie up the game 4-4, setting up a finale in round 9. In round 9, Ned defeated sam to win the game 5-4 and take home bronze.
Following the bronze medal game was the gold medal game between Cannonwalker and Squirto19 in a Best of 11 game. Cannonwalker got out to an early 2-0 lead, but Squirto came back to tie the game up 2-2. Cannonwalker then got out to a 3-2 lead, but that was vanquished quickly and he tied it up 3-3. Squirto's chances seemed to have faded completely when Cannonwalker won 2 rounds in a row to go up 5-3, 1 win away from victory. In the second remarkable comeback of the tournament, Squirto won 3 straight rounds to defeat Cannonwalker 6-5 in the Final of the Cactice Tournament to take Gold.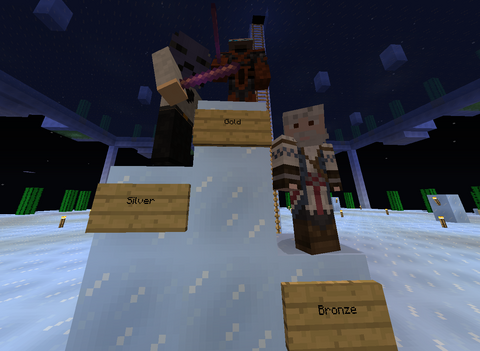 Cards Against Humanity Tournament
The Cards Against Humanity Tournament kicked off at 12:00 PST. The rules were that whoever won two games of Cards Against Humanity would be declared the Gold Medal winner. The Silver/Bronze Medal winners would be determined by total score.
Zoomer (Hurrcheese) won the first game. Ned won the second. Squirto won the third and Nults won the fourth. This setup a finale game where whoever won would walk away with Gold. In the final stage of the game, Nults was leading Ned & Squirto by a score of 9-8-7. Nults needed one more point to win. Ned was the card czar and picked Nults' card to win the Gold Medal. The final score was: Nults - 41 points. Squirto - 35 points. Zoomer - 30 points, and Ned - 26 points.
Schedule
Week 1
All schedule times are up for debate and can be changed.
Wednesday - 1:00 PM PDT/3:00 PM Central/4:00 PM EDT - Minecraft - Cactice Tournament
Saturday - 12:00 PM PDT/2:00 PM Central/3:00 PM EDT - Cards Against Humanity
Week 2
Monday - 12:00 PM PDT/2:00 PM Central/3:00 PM EDT - Monopoly
Wednesday - 1:00 PM PDT/3:00 PM Central/4:00 PM EDT - Conqueror
Week 3
Sunday - 1:00 PM PDT/3:00 PM Central/4:00 PM EDT - Minecraft - Free-for-all Capture the Flag
Rules
To enter, you must have a Steam account. You do not have to disclose it publicly but you have to do it privately should you win.
Although it is wiki tradition, there will be no salt allowed. You are required to be gracious in victory and defeat. Unsportsmanlike conduct will result in a ban from the competition.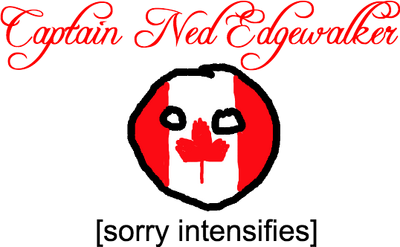 Community content is available under
CC-BY-SA
unless otherwise noted.