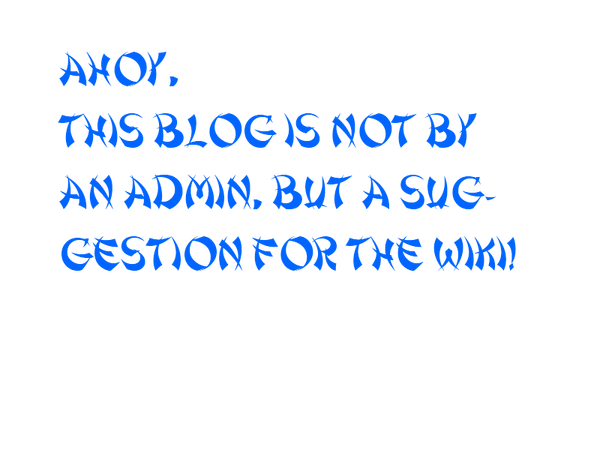 Hello Fellow Wikia Users!
My name is

or CaptainShadow11, a normal user here on wikia. I have an proposal that I think will help this wiki do better, then its already doing that is. Here is my idea:
So, here on POTCO Players, we make a lot of changes and we add a lot of new things. For example:
Demotions
Promotions
Background Changes
Etc
While I was thinking about all those things, I thought we should have a news letter, if you will, every so often to show the users what the admins have done. This is very similar to Pirates Online and how they post news about the game. So what do you guys think?
If so,
Thanks For Reading Guys!

22:07, July 8, 2011 (UTC)
Community content is available under
CC-BY-SA
unless otherwise noted.