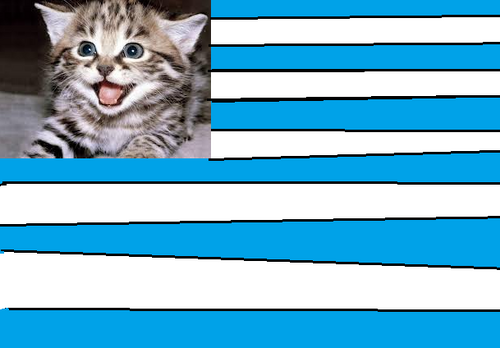 Kittehland is a nation ruled by KittehKing Joseph CoalSmythe and Prime Miniscat Blake Stewart.
                                          Kittehland currently (Overseas possesions not shown)
The Romanian Kitteh Massacre of 1745
On a quiet day tragedy struck in Kittehland. Romanian soldiers landed on beaches near Kittehville. Soon they marched into the city and started killing kittehs
Military
Currently Kittehlands military is 1,000,000,000 strong in kitteh soldiers
Community content is available under
CC-BY-SA
unless otherwise noted.