You can find us at any office or fort sponsored by the EITC. We have vaults and large offices all around the world, but pictures cannot be released, due to security.
Caribbean Office & Vault
The Caribbean Office of the EITCB is currently located at Fort Dundee, Padres del Fuego. The vault location cannot be released, but we can confirm it is below ground, on the island.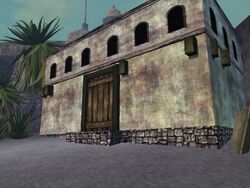 HQ
The Headquarters is located in a grand, three story building in London, England. The largest vault is located there, below ground.
New World Office & Vault
The New World Office is currently located in Boston. Though it is a small office, nearly all of the gold of eastern coast British colonies are held there.
Spanish Office & Vault
The Spanish Office is currently located in Seville, Spain. It is a huge supply line of gold to El Gobierno Oficioso de España.
French Office & Vault
The French Office is located in Paris, France. It is located near the Notre Dame Cathedral, on a corner shoppe.
A smaller office is located in Reims, France, where they keep business in the country lands.
Prussian Office & Vault
The Prussian Office is currently located in Frankfurt. Not much busines goes on here, but trade between the King of Prussia and the EITC occur quite often.
North African Office & Vault
An office in North Africa can be found at Gibraltar. Most of the soldiers belongings that do not fit in their barracks are stored there.
Those are all that can be released at this time.
Edit this page at User:Tama63/East_India_Trading_Co._Bank/About
Community content is available under
CC-BY-SA
unless otherwise noted.