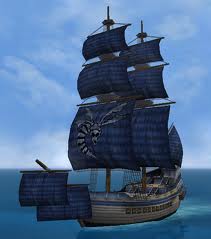 What is the best advantage in a battle?
Hi! Welcome to my profile. Feel free to check back here any time for the latest news on POTCO.
Potco
Latest news: Curse of the Muertos Moon has left the caribbean until october.
Slappy's reaction to chocolate
Person - hello sir! can i interest you in some chocholate? Slappy - Chocholate? did you say CHOCHOLATE? Person - yes sir! with or without nuts? Slappy - CHOCHOLATE! CHOCHOLATE! - person runs away but trips and Slappy catches him - Slappy - NOW THAT I'VE GOT YOU RIGHT WHERE I WANT YOU ... i'd like to buy all your chocholate! Person - Phew.
Stats on POTCO
Notoriety: 39 (WOOT! almost 40)
Sword: 30 (Mastered!)
Gun: 25: (one more level till i can use my repeater!)
Voodoo Doll: 18: (I dont usually use my doll, but its useful sonetimes)
Dagger: (Forgot, Sorry)
Grenades: 9 (my weakest weapon)
Voodoo Staff: 12 (cool weapon, dont use it much though)
My favorite pages
Add links to your favorite pages on the wiki here!
Favorite page #2
Favorite page #3
Community content is available under
CC-BY-SA
unless otherwise noted.