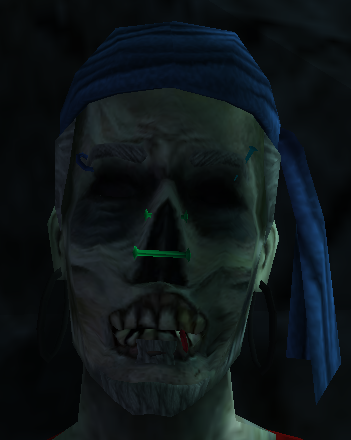 Ahoy!
I have two pirates that are on my account currently:
-My main pirate is- Mikey McNally lv 50.
-Mikey is in possession of three legendary weapons: The World Eater Blade, Blade of the Abyss and the Silver Freeze.
-Mikey has many brights and a few dark black shirts that he has found at Dark hart, South Idol, Tormenta, Timothy.
-Mikey is an Admiral in SVS!
-Mikey fails at PVP and is hoping to get War Master soon. (4 currently).
-Mikey has almost mastered everything except for potions(lv 18), cannon(lv 29), and grenade(lv 28).
-Mikey has caught only one Legendary Fish- Speedy Lou
-Mikey has been playing POTCO since 2009
-Mikey hopes to get more Legendary weapons, brights, dark black, famed cutlasses, famed stuff, and the Rev. Ram.
Photos of Mikey-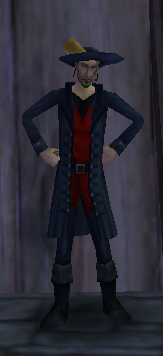 =======================================================================
My second pirate:
-Mikey Jr. currently lv. 30 (but leveling fast!)
-Mikey Jr. has mastered sword and almost dagger
- Mikey Jr. has 4 brights so far: Bright Red Seamed Tank, Magenta sash, Bright green linen longsleve and Lavender open shirt
-Mikey Jr. has five famed- Bejeweled Sabre, Swordmaster's Sabre, Bloodfire Sabre, Corsair's Cutlass and Bloodfire Broadsword. (All famed were found at Dark Hart on Abassa)
-Mikey Jr. has done all the jewelry quests!
-Mikey Jr. hopes to get a Legendary weapon, more famed, lots more brights and dark black, and better at PVP
Photo's of Jr: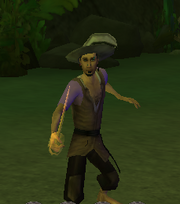 USERBOXES:
| | |
| --- | --- |
| | MikeyMcNally18 has reached Notoriety level 50 and joined the No Groggy Club! |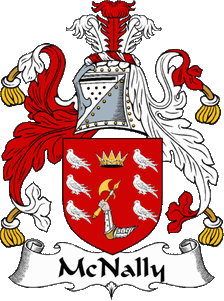 McNally Family Crest!
Said to have originated from Ireland. But Mikey isn't Irish lol. Still looks awesome though. XD
Community content is available under
CC-BY-SA
unless otherwise noted.