Homepage of EITC Lord Usman Strider:
Senior Undersecretary to the Minister for the EITC:

President of the CBN
Welcome to my Userpage!,



Gender:

Male

Ethnic Group:

English

Eye Colour:

Brown

Born:

Unknown 17th Century

Family:

James Strider I (Father) Mary Strider I (Mother)

Titles:

Lieutenant, Captain, Commodore, Admiral, Lord.

Weapons owned:

Small Sword, Sword of Usman, Flintlock Pistol, Cutlass.

Ship(S) captained or crewed:

HMS Dauntless, HMS Black Mercenary, Wind Racer Dragon.

Battles:

Battle of England, Many more.

Hello and welcome to my Userpage, here you can contact me to do with affairs in the Caribbean or even'on this wiki. I am the current President of the Caribbean Broadcasting News an organization recently made however is updated every single day. I am a fair person and only make edits which are sensible and will not offend others that play this game or take part in edditing in this wiki.
Also please support is in making a new EITC which supports pirates, spanish, french and many others instead of the Samuel Redbeard & Captain Leon era.
'For we are: Weaker when parted, stronger united'.
Thanks.
Lord Usman Strider CBN President
Old Signatures:
Below are the signatures that in one point of my campaign on this wiki I would have used:
My Userboxes to do with myself:
My Name in Harry Potter style writing!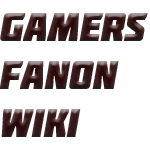 EITC Guild I have been in & best jobs I had in them
The EITC Elites - Assasin
The EITC Forever - Lieutenant
Black Mercenary - HIRED PERSONAL WITH NO RANK
Black Mercenary 2 - HIRED PERSONAL WITH NO RANK
The Black Empire - General
The Black Council - Second In Command
The Co Empire - Second In Command
United Empire - Prime Minister
Elites of the Co - Prime Minister
Legendary Co Elites - President of the EITC
United Co Empire - President of the EITC
Black Officers - Chief Lord of the EITC Armed forces
Co. Black Guard - Chief Lord of the EITC Armed forces
 Weapons
Below are the weapons I own.
User Rank

Lord Usman Strider has the User Rank of Treasure Hunter with 2,239 Edits
Community content is available under
CC-BY-SA
unless otherwise noted.