Status: Around

Lord Andrew Mallace understands Wikia coding and can help you with an issue.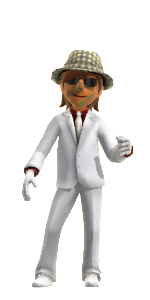 Hey there, <insert name here>!
User Rank

Lord Andrew Mallace has the User Rank of Raider with 10,341 Edits
Lord Andrew Mallace is very active on Gamers Fanon Wiki!
Hey there, Fellow human being!
A little bit about meh..
Although I no longer am active on Pirates, you can catch me editing on minecraft lots of the time! I co-run a big, sponsored and marketed server named Waffleminecraft. Sponosred by 3 different buyers, we gained 64 new users in just 2 weeks, along with 1,040 replies to our forum post, and 2000 votes on voting websites. I am an operator and we are looking for more additions to our trust adminstrator team, so if you're out there, feel free to join.
IP:waffleminecraft.com. Website: Make an educated guess. From there you can find voting, ranks, videos, all the things you'll need to know. When not running the server (200 slots), you can catch me roaming around with dcom, otherwise known as John Breasly. If not their, I'm playing Tennis, at the Gym, hangin' with friends, or on the xbox :P.
Guilds and Ranks
Great Brtiain (Nationality):HCO (High Commanding Officer, 2nd In Command), Lord Chancellor, Former Chancellor of the Exchequer, Viceroy of Denmark, Chief Executive Secretary to the Court of Directors, High Council hand-picked member, Head of Southern European Affairs, Right hand man to the Prime Minster, Head Royal Advisor to the Crown of England... and so much more
The L.E.G.I.O.N. Fighterz: (High Officer), Head of Wiki development and partly recruitment, communications and relations.
The East India Trading Company (EITC): Head of the Department of Discipline,Head of Baltic District Affairs, Chief Executive Secretary to the Court of Directors, Overseer of the Lord Governor, Head Senior Lord, and much much more.
British EITC Military (Officer, Third In Command)
The Kings Marines (Officer)
The Engish Empire (Officer/GM substitue, Second In Command W/Lord Jeremiah Garland.)
The Co. Black Guard (Officer, 3rd in command)
East India Empire (Officer, 4th in command)
Lords Of England (Co-GM, Second in Command)
The Grand Army (GM)
United Empire (Co-GM, Second in Command)
The Co. Empire (Co-GM, Second in Command)
Userboxes:
| | |
| --- | --- |
| | Lord Andrew Mallace was a member of the legendary EITC guild, The Co. Empire, before it got deleted. |