This user page is best veiwed in Google Chrome
Status: Online

JackyWolf is far too mighty for these weaklings!




JackyWolf is very active on Gamers Fanon Wiki!
Visit my home page (No, this isnt my home page) here , to find everything you would want to see about me.
Portraits of Jack Wolfspain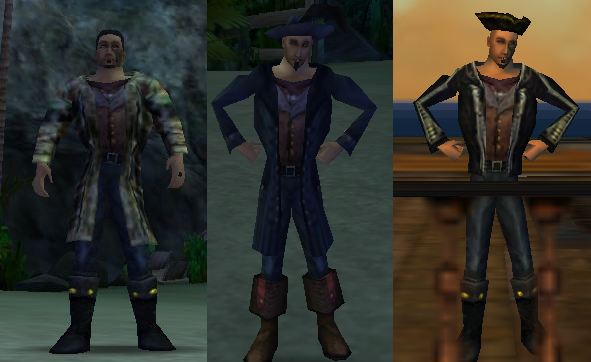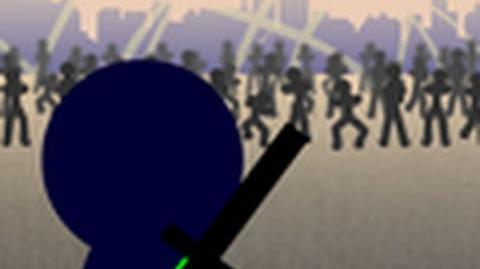 "I procrastonate,but thats okay because Im 10 times less likely to be a serial killer!"- JackyWolf
Hola,

<insert name here>

welcome to my incredibly awsome userpage!
So, <insert name here> I see your interested in veiwing my userpage. (Or your just bored lol). Anyways, Im JackyWolf, aka Jack Wolfspain. Perhaps you have heard of me. You probobly have, for I am a very well known editor. I have been editing this wiki since June 23, 2011 and have over 1,600 edits! I edit on alot of wikis, but this is my home wiki to edit. I am the creator of Jack Wolfspain, and creator of many pages on this wiki. I play local football at my high school. I speak fluent Spanish, and im now working on French. I am the former guildmaster of Jack's Wolfpack, and am now an officer in Gen. Of Peace. Im captain of the Riptide Wolf. I will reply to all talk page messages, and you can contact me here. If you leave me a message, you should see a reply in your inbox within 24 hours. If you see me on game, and you recognize me, just yell, and ill pay attention to anything you want to tell me. I accept all friend requests, and Im pretty friendly unless your being a complete noob. Sadly, I have left the game, but i will still be as active as ever on the wiki. Heres some basic info of me in real life, if you want to know more look at below trivia.
Name: Thats for me to know and for you to find out.
Instrument: Guitar
Favorite Football team: FLORIDA GATORS BABY
Hates: People who insult me me
Loves: I dont know... alot of things..
Favorite Animal: Not a wolf o_O
Pirate Name: Jack Wolfspain
Pirate Nickname: Jacky
Real Life Nickname: Also for me to know and for you to find out.
Signature:

Jacky

Wolf
​
<center>
Law
Parax (i think)
Jack Wolfspain, born James Wolffe, was born on November 6, 1717, in London, England. He was very rebellious as a kid, such as when he let the family chickens free, or the time he set the King's pants on fire. Londoners said that he was a pirate at the age of five, and they had good reason to. He was always being chased by Navy Guards, stealing money and that sort. As well as his life in England, Jack always loved the sea. He would have dreams of sailing a ship through the waves. He wanted to be a pirate.
'''
Read more .
'
Flagship: Riptide Wolf (Upgraded War Brig)
"You know your a redneck when your last words are: Hey, watch this! -
JackyWolf'
My favorite color is green! Much like the greenness of zis page!
My second favorite color is Blackish-gray!
My third favorite color is Blue!
My favorite animal is a Wolf
I am fluent in Spanish and working on French
I am addicted to gummy bears even though I dont really like the taste of them o_O
Im a good drawer
I make YouTube stck figure animations
I want to go to the University of Florida
My favorite soda is Root Beer
Im interested in Greek Mythology
My favorite book is The Heros of Olympus Book 2: The Son of Neptune
My favorite movie is POTC 4
My Favorite Video games are MW3, Black Ops, and Skyrim
Its safe to call me a redneck
I want to be an actor when I get older
Im afraid of heights
I play the Guitar
Im the Quarter Back for my high school football team
I have blue-gray eyes
I have dark dirty blond hair
I HATE being insulted, like seriously, if you insult me you'll get murdered in your sleep
"Que tu den. (Screw you.)"
"Vivir o morir. (Live or die.)"
"Que posponer las cosas, pero eso esta bien porque me hace diez veces menos probabilidades de converttirse en un asesino en serie! (I procrastonate, but thats ok because it makes me ten times less likely to become a serial killer)!"
"Ya sabes que tu una es intolerente cuando sus ultimas palabras son 'Hey yall, mira esta!' (You know your a redneck when your last words are 'Hey yall, watch this)!'
"Hola. Me llamo JackyWolf. (Hello. My name is JackyWolf)"
'
| | |
| --- | --- |
| | JackyWolf has reached Notoriety level 34! |
| | |
| --- | --- |
| | JackyWolf is a Experienced Editor on the POTCO Players Wiki! |
| | |
| --- | --- |
| | JackyWolf has seen the green light in the sky and fights in invasions against Jolly Roger's Undead Skeletons! |
| | |
| --- | --- |
| | JackyWolf does not like being groggy! |
| | |
| --- | --- |
| | JackyWolf is excited about the Curse of the Muertos Moon events! |
User Rank

JackyWolf has the User Rank of Corsair with 1,962 Edits
Community content is available under
CC-BY-SA
unless otherwise noted.