Welcome
Welcome to my profile! I am Hobojoe1997. I am known as Billy Snoopensnob on POTCO, and I have been playing since 2007, so I know my way around.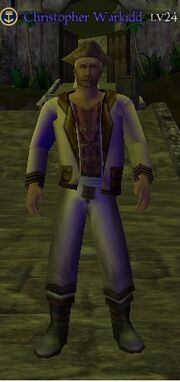 About Me
I am a horrible POTCO player, and not maxed. I have spent most of my time on POTCO as a free to play member because I am very cheap. But I know many different things about the game and I know pretty much everything about it. My best friend is James Warhawk, or Warhawk1 IRL and In game. I have 2 main pirates, Billy Snoopensnob, and Christopher Warkidd. I am rythym guitarist/lead guitarist and I don't sing (Thank God) for the band The Teslas. We are a modern grunge band like Nirvana, Pearl Jam, Alice in Chains, Soundgarden, just to name a few popular ones. I also write most of the songs.
Userboxes
User Rank

Hobojoe1997 has the User Rank of Deckhand with 236 Edits
Community content is available under
CC-BY-SA
unless otherwise noted.