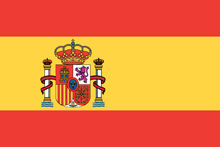 User Rank

DavidTDE has the User Rank of 1st Mate with 920 Edits
Info
Yo. my name is David. I am in The Delta Assasins and I'm leader of their beast army, The Rupublican Guard. I am a nice person but if you say something to my friends I will get mad. PEACE OUT HOMIES!!David 02:31, April 9, 2011 (UTC)
Biography
Not much is known about David. We know that he was born in France. His parents were Chris Fireagle and Samantha Fireagle. When he was young, a robber came and kidnapped his mom and dad. Then he found out they had been hanged a few weeks later. Then he went out to search for the kidnapper. He searched for 2 years but didn't find the kidnapper. Then Pearson Wright and French Duchess adopted him. He was a soldier for the French but then they started killing his friends and sister. Then he quit the French and joined Spain's army. He was a officer for 1 year and then was promoted to lead a special group called The Blue Flank. He didn't like his mom, Duchess very much and almost never had seen or talked to her. He is now in the guild The Delta Empire still fighting for peace with France. He can be found on Abassa, Tortuga, challenging high level pirates. He has fought for pirates all his live and plans to keep doing so. He is now the leader of The Republican Guard (an army similar to The Blue Flank) of Pearson Wright's 'elite-only' guild. He is one of the best army officers you can have. Rumors are that allot of EITC want him to lead their armies. He always says 'never'. He is very royal to his father. Other rumors say that he is next in line for Russia's throne. He has married a girl named Alex. They have had one child, Peter Wavefury. He is very close to his son. Since he is leader of the army, allot of times he leaves Peter in charge while he is gone. He still fights for Spain and will continue fighting for them1!
Community content is available under
CC-BY-SA
unless otherwise noted.