Shipwright's Members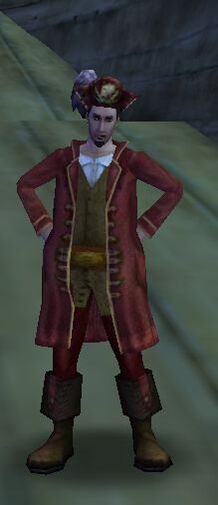 Rose Buccanner Hat - Elagant Hat and on Antik meaning they work for the EITCSI.
Club Coat - Normal Shipwright's are casual wear but with this fine coat from England telling you that these guys have money backing them up.
Festival Breeches - Very comfortable and made from England's finest silk
Silk Shirt - Silk coming from the England and buttons gotten off the Flying Dutchman's Sails
Embelished Vest - Elegant vest and every sailor's best friend.
Skull Belt - Those breeches don't hold themselves up
Error No name - Fine quality boots and if you get the Shipwright mad they hurt!

Laborers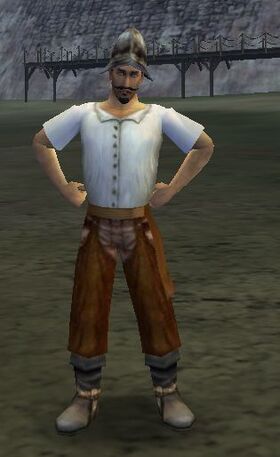 Rusted Helmet - Great protection against falling objects
Plain Linen Short Sleeve - Gotten have a uniformed outfit while also it's very stylish
Fierce Sash - Very nice and high quality
Plain Patched Trousers - Armor underneath, kinda heavy though
Wallop Boots - Shoes made for running and can withstand anything!
Edit this page at User:Captain Robert/EITCSI/Uniforms and Other Info
Community content is available under
CC-BY-SA
unless otherwise noted.