Mottos
- No matter how bad things look, don't drop the anchor. Keep sailing!
-- A short life and a merry one!
-- Try to knock me down, I'm a pirate, I don't hurt easily. Plus, I own a pistol.
'Bout Me
I am creator of Anything Pirates Wiki, which needs help.
www.pirateslove.wikia.com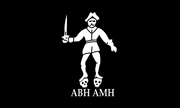 i ( link to it ) My passion is pirates and music,I'm extremely sarcastic, yet fun, i think global warming is junk bc we had a ice age why not a hot age? and i love emoticons :DI HATE Taylor Swift,I'm interested in journalism.I don't like it when people say there better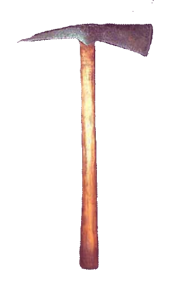 then others bc they have power,just because you have power doesn't mean your a better person.I will stand up for myself and i am not a person you want to get mad,bc if you hit me,I'll hit back and you'll fall further.
Favorites
Movie: Pirates of the Caribbean: any of them Color: Royal Purple Meal: Bacon cheese burger Song: Drive By - Train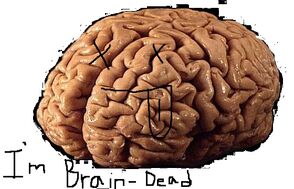 Artist: Avril Lavigne Pirate: Black Bart Roberts     ==Favorite PotC Characters==
Angelica
Penelope Cruz played this role perfectly, i love that she is in a way just like Jack, and that thereAngelica relationship is just as romantic as Elizabeth's[1]and Will's just that their too afraid to admit it, mainly on Jack's part lol, i love that she isn't afraid to stand up for herself and proves that chicks can kick some butt just as well - if not better - then guys.
Barbossa
He's cunning and manpiulative, some of my favorite traits.Jack the monkey is awesome and brave,same as his owner. Barbossa is not afraid of legends and has a love for apples, random. Plus he has an awesome hat.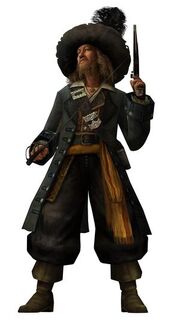 Jack Sparrow, course
He's sarcastic,cunning and talks his way through life.Talking your way through life is a pretty handy skill if ya ask me,I also like that he was searching for immortality and gave his chance to Angelica.Im extremely excited to see what he'll do in the 5th.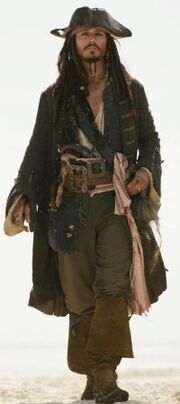 Davy Jones
He's cool looking and tortured, i like the mystery of the character and i like his beard :D.He does things 
you never expect and i like that I like that he is tortured and that inspires some of the things he does.
Will Turner
William Turner Jr hates the fact that his father was a pirate in Pirates of the Caribbean: Curse of the Black Pearl and then later embraces it to save the one he loves and a friend.He is brave and courageous and ambitous, hard working and trust-worthy and picks up on things fast, Orlando Bloom rocked this role.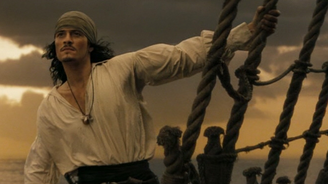 Infoboxes
Community content is available under
CC-BY-SA
unless otherwise noted.