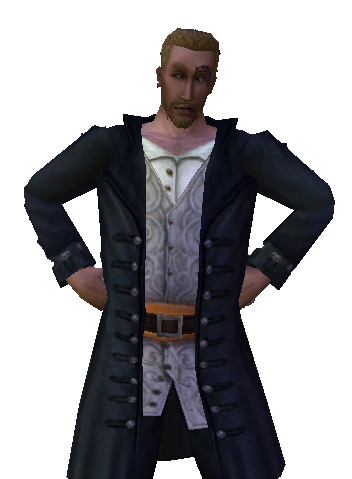 Well, I have a master pirate names Jeremiah Stormwash! I preferred to be called Jerry, so please call me that if possible (most people automatically do). I'm Hungarian, was born there, but I moved to the United States when I was 9. I am currently 13 years of age. I speak Hungarian and US English fluently, and I speak Slovakian partly because I learned it in first, second and third grade in Hungary until I moved to the United States! In game, I'm no landlubber! I love sailing, cannoning, and looting! I only have to master Cannon, Potions, Sailing, and grenade now! Potions are easier than you would think. I'm very good at photo editing, but I use Paint.NET so my resources are sadly limited. If you wanna meet in game, just leave me a message and I will reply as soon as I notice. I alos have test server access since the Lost Weapons of El Patron came to the test server. I currently have a pirate named William Mccastle, notoriety level 27. He already has all of the clothing quests finished, and is advancing at a great speed.
We love because he first loved us.
~ I John 4:19, The Holy Bible
Remember Red, hope is a good thing, maybe the best of things, and no good thing ever dies.
~ Andy Dufrense, The Shawshank Redemption
Coming soon...




Community content is available under
CC-BY-SA
unless otherwise noted.