This is a page where people can put up-to-date news on things like Roleplay, stories etc.
Page created by Jim Logan
Users who can edit this page:Anyone.
The book is put back on schedule and no release date has been confirmed.
New Canon-settings are introduced for the series.
Jim Logan announced on his Facebook Jim Logan announces release that the Logan Family Story 2's early chapters shall be released on December 15.2011 Jim pushed the date of the book back.
The Logan Family Story - The Play still needs actors
This book is now a Wiki-Story
This book will only be introduced under L-Canon(its Canon)
This book is set for release by May 2012
The General's Chronicles
The General's Chronicles are set to have work on them in late September and early October.
The True Accounts of the Paradoxian War
This book will be written mainly by Lord Samuel Redbeard, and a few other main characters of the war.
Release date is set to be in early-mid January 2012 unless the war ends earlier.
This story will be 100% NON-fiction, and will be about the Paradoxian War, as told by the side of the United Empire of Europa.
Stub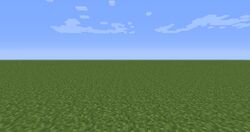 Up To Date News! is a stub.
You can help Gamers Fanon Wiki by expanding it.

Community content is available under
CC-BY-SA
unless otherwise noted.