Vestpec was founded as a independent country/state in 1744 (2011), by Jack Hirsch of the East India Trading Company, and Emperor and Jtcae (leader) of Vestpec, after his devoted attempt to bring the soon-to-be (sooner if it collided with Europe) Fatherland of Germany together with Europe failed. Vestpec is a country that shares a boarder with Russia and Poland. They share the traditions of both countries and currently set up their ports on Kingshead Cortola, and Ravens' Cove Guines and Vachira.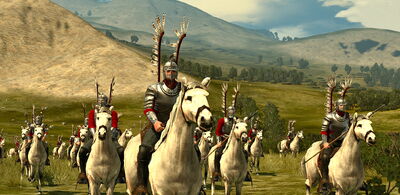 | | | |
| --- | --- | --- |
| | Notice: | |
| | Tye Republic der Vestpec is under construction by Lord Jack Goldwrecker. Please don't edit this page unless it is a spelling or grammar issue or without the permission of Lord Jack Goldwrecker. | |
| | Feel free to edit Tye Republic der Vestpec if it is a spelling or grammar issue, and please remember, enjoy the page! | |
The Founding of Vestpec
A couple of months ago, Jack Hirsch planned on bringing together the Holy Roman Empire with France, Spain, and England. This attempt failed miserably and left Jack in a devastating state of depression. He spent his long days sitting in his mansion on Kingshead just being depressed, and sometimes having thoughts of suicide. One time, when Jack was composing a piece, he thought of making his own language, and that lead to the idea of putting all his ideas into his own place of leadership. His own world were he could show everyone his own political ideas without being prosecuted.
The Population Grows
Jack welcomes every one of you to join the Republic of Vestpec. To join you must sign out this immigrant form.
Name:
Occupation:
Reason:
Name:
Occupation:
Reason:
Name:
Occupation:
Reason:
These are just some, if more people want to join, cut and paste***
International Bill of Rights
These are the rights that one is entitled to.
Men are entitled to freedom of speech
Men have the right to immigrant free of complication
Men, children, and women are entitled to all rights
Men obtain the right to bear arms.
Men may practice religion freely without persecution
Entering property of the other man requires a warrant of some kind
Notable Laws for the Government
A King is entitled up to four years on the throne. They then have the choice of being re-elected
All government is ran by the rules of a Republic
All laws passed must pass inspection by the King, himself
Marines
Ranks:
Private
Corporal
Sergeant
Lieutenant
Commander
Captain
Major
Colonel
General
Fourth Vetuc of the Marines
Third Vetuc of the Marines
Second Vetuc of the Marines
First Vetuc of the Marines
Notable Officers
First General and King Jack Hirsch
Second General - Open
Third Genera - Open
Fourth General - Open
Government
King Jack Hirsch Goldwrecker
Right-hand man
Secretary
Assassin 1
Assassin 2
Overseer Of Vestpec William (Grunt) Daggersteel
Overseer of the People
Overseer of the Government
Allies
Prussia (Varation of Vestpec)
Russia
England
France
Ireland
Austria-Hungary
Enemies
China
Japan
South Korea
Spain
Italy
Portugal
Africa
Egypt
​***To Enlist for ANY of these positions leave your Name, Occupation, and Level in the comments***
Community content is available under
CC-BY-SA
unless otherwise noted.