The XL Valiant Escort Ship and all its contents are protected by the Ex Post Facto Rule!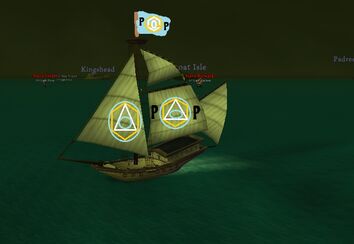 The XL Valiant is the newest Ship from Daggerpaine Industries. When not in use it is stored in the Cuba Airfield.
Artillery
LGHT bullet cannons

LIGHT fury broadsides
Powered by XLIGHT coverter
Notable uses
the most notable use this ship has been for is tracking the Queen Annes Revenge for the Gen Of Peace guild to attack it that position was taken by the New QAR Tracker. 
Origin
With Daggerpaine Industries shipping likely to be targeted by enemies and looters an escort ship was needed. So
Bill
and
Law
made several War Sloops and souped them up to become escort ships.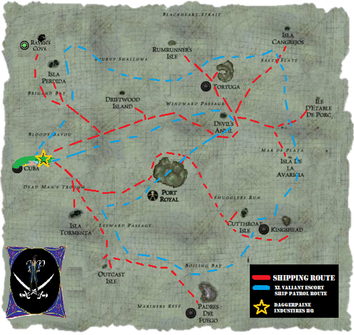 When not in use it is stored in the Airfield on Cuba.
They are used to escort DI/TSOL frigates and merchant ships
Community content is available under
CC-BY-SA
unless otherwise noted.