There once was a man of the name of Leon. Leon was born into a poor family on port royal who were barely making it through life. As having a job helping his dad at his blacksmith shop he had alot of things he had to do. Once leon got older he started working at a bar on port royal, for 3 years. One day he saw some pirates that had scored some many pounds of gold and that gave him the idea to become a pirate. He got a sword and knifes from his fathers shop and a outfit from his mothers tailoring shop. He worked day and night building a ship to sail on. Once he built his ship he now goes by the title Captain Leon of the Storm Demon ( His frigate ).
Please do not touch unless grammer issue, Thanks
Stub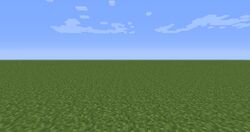 The Story of Captain Leon is a stub.
You can help Gamers Fanon Wiki by expanding it.