King of Spain - Pearson Wright.
Queen of Spain - Rainbow Unicorn.
High Prince - Cadet.
High Princess - Trish peer.
Secondary Prince - DanDanDragon.
Secondary Princess - Stardust.
Primary Prince - John Macbatten
Primary Princess - Hannah Bluefeather.
Royal Count - Matthew O'Malley.
Co. Royal Count - Samuel Creststeel.
Co Prince - James Warhawk.
Co Princess - Chelsea.
Royal Duke - John Fatbeard.
Royal Admiral - Captain Eclipse.
Royal Children - Davy Gunfish, Bakle, Da Bearius, Syko, LuuLuu, Peter Wavefury, Isabella.
Stub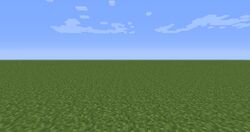 The Spanish Royal Family is a stub.
You can help Gamers Fanon Wiki by expanding it.

Community content is available under
CC-BY-SA
unless otherwise noted.