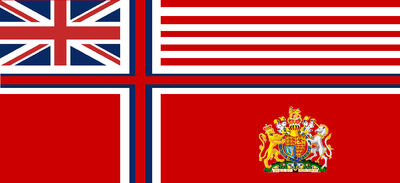 The Danish Royal Navy is the Official Navy of Denmark. Currently there is no Leader but one will Be selected after the Coronation Of Matthew Blastshot. The Fleet will be made up of British ships and soldiers. The Navy already has several Ships of the Lines as gifts from England. Their are rumours that The Second Sea Lord of the Royal British Navy, Robert Macmonger, will be The Head of the Danish Navy but this is just a rumour. More to come.
Ranks
Able Seaman
Leading Rate
Petty Officer
Chief Petty Officer
Warrant Officer
Officer Cadet
Sub-Lieutenant
Lieutenant
Lieutenant-Commander
Commander
Captain
Commodore
Rear Admiral
Vice Admiral
Admiral
Admiral of the Fleet
Lord
High Lord
Lord Admiral
Second Sea Lord
First Sea Lord
Members
Members to Be Announced Soon
Community content is available under
CC-BY-SA
unless otherwise noted.