The Luther Residence
, full of many sights to see! The Luther Residence, located in Hampshire, England, near The Goldtimbers Manor in England, is one of the biggest mansions in all of the Hampshire! It has 104 rooms, including a fencing room, an armoury, and a study. It is 3 stories, and has a basement, and an attic!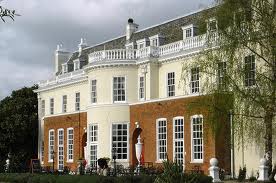 Rooms
Workers
Community content is available under
CC-BY-SA
unless otherwise noted.