Just today, Cadet officially declared independence from the crown of Spain and left his majesty, Sir Carlos Clemente. This Thursday there will be a final battle, and supposedly, Sir Carlos Clemente, will make an appearance. This Battle will be the final battle, and will determine the outcome of all roleplaying. Pirate, Eitc, or Royalty, you are asked to come. Either join in the fight to keep hope alive, or join the Rebellion with the EITC, and Cadet who wish to rule with a republic that will corrupt Spain till the end.
The Options for the Red Rebellion
Traitors, you have been given 3 options by his majesty, Sir Carlos Clemente, on how to fight.
Leader Pvp, Cadet Vs. Francis Chiphawk or Sir Carlos Clemente.
Guild Svs, The Paradox vs. Cadet's guild.
Guild Pvp, The Paradox vs. Cadet's guild.
If you do not pick on of these, you automatically surrender. As you are invading, you do not pick the terms, The King does. Let me know on my talk page, Carlos la verde sanita 05:07, August 1, 2011 (UTC) what you have decided on.
The King's men
Carlos la verde sanita 04:56, August 1, 2011 (UTC)

Sir Carlos Clemmente King of Spain! 06:26, July 10, 2011 (UTC)
I N F E R N O (Partially)
The Paradox
Spania
Disablos Unleashed
We Die Together
La Casa Unida
Captain Kwagar
Bros of Chaos
Noonrider
The W A N T E D
Heart Of Diablos
Hippie
Spade
Assassin's Clan
East Spanish Trading Co.
La Royale De Spain
The Spanish Royal Family
Spartan
Lilech
Bret The Beast
Rayray
Rainbow Unicorn
Emily Cook
Emily Hearthawk
Kat
Margaret Foulvane
Prince Taylor
Spartans Savvy Jr
Prince Luuluu
Prince David
Princess Jade Stormfury
Shah Robert Shipstealer
Viceroy Jack Swordmenace
Slappy
Roger Fire Eagle
Fire Eagles
Carnage
Carnage Club
Persia
Ottoman Empire
Zoomer
Spain
Portugal
Persia
The Ranger Lords
The Amercian 50
President Marc Cannoshot
Sir John
Masters!
David Ravage
Dan Dark
Nick
Louis
Gerard Darkrage
Death Eaters
Undead Runners
North Spain Trading Company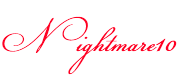 05:17, August 1, 2011 (UTC)
The Opposition!
Prince Cadet
Lord Robert Macmonger :D :P
Lord Samuel Redbeard
Co. Black Guard
King John Breasly
England
Cortez(LeClerc Sharpe)
Matthew Blastshot
The British Knights
Company Guard
Lord Diplomat Matthew O'malley
Knights of Cazington
The Palladin Empire
Sweden Sweden Empire King John Macbatten of Sweden
the Royale Alliance
Viceroyalty Co.
Lord Johnny Goldtibmers
Lord William Brawlmartin
Lord William Yellowbones
I N F E R N O (Partially)
Skull's Marines
McRaging (Partially)
King Jack Bluehawk
France
Dandandragon
Davy Gunfish
Japan
Lord Proprietor Robert Mcroberts
The Spanish Brethren Court
Prince Edgar Wildrat of England
Captain Bonehead
Poland
Tama63bot
Thisrty Souls (Possibly, working on alliance)
Eclipse Men (Guild)
East India Trading Company
West India Trading Company
United Kingdom Trading Company
Lord Matthew Faye
Royal British Navy
Denmark
Dandandragon
Second Sea Lord Robert Macmonger of the Navy
Admiral Henry
The British Navy
The French Royal Family
The British Royal Family
Kindom of Prussia
Hanover
Scotland
Ireland
Wales
Lord Lawrence Dagger(Chris The Cat Lover Of Lord Lawrence Dagger.)
Chris The Cat Lover(Chris The Cat Lover)
add your name if you want to bring down Pears!