The Famed Pirates is a pirate guild created by the GM Angel Firehawk. It is also home to other strong officers of note myself Will Bandana, and Dreadshot. In total there are only roughly 100 guild members and rising, but quite a few active guild members and strong guild members. We are all a big group of friends, so we have many great times together. We also have some guild events besides going to invasions or fleets such as doing raids or contests or even parties at various wild islands such as Rumrunners Isle, Driftwood Isle, and Outcast Isle. We are ALWAYS open to new mates willing to join so if you see any of us feel free to stop and chat!
Guild Roster
Angel Firehawk -GM- lvl 47
Angel Heartbreaker -Officer- lvl 44
Will Bandana -Officer- lvl 50
Will Blastbones -Officer- lvl 41
Mark Redhawk -Officer- lvl 37
Roger Sharkbones -Officer- lvl 24
Nikki/Noodle -Officer- lvl 25
David Deckrat -Officer- lvl 31
Lizzy -Officer- lvl 15
Ty-Lee -Officer- lvl 31
Shadowpirate -Officer- lvl 22
Zhoelanne Cannon-Fist -Officer- lvl 18
Jade Firehawk -Officer- lvl 19
Max -Member- lvl 15
Jack -Member- lvl 4
Ben Dockshot -Member- lvl 8
-These are the majority of current active members, more information and pirates will be added in time as we work out some internal issues-
Stub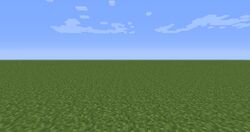 The Famed Pirates is a stub.
You can help Gamers Fanon Wiki by expanding it.

Community content is available under
CC-BY-SA
unless otherwise noted.