"The Famed" is a government / group with all elite and highly respected members. Only a hand few of people can join and if you are in the group, you are a very, very skilful man / woman.

Qualifications:
Captain: Max gold / One black clothing item / level 50 / at least 6 weapons or items mastered / at least 10 famed weapons
General: At least 150k gold / One bright clothing item / level 40 or up / at least 3 weapons or items mastered / at least 5 famed weapons
Private: At least 100k gold / One clothing item that can not be bought / level 35 or up / At least 2 weapons or items mastered / At least 2 famed items
Trainee: At least 10k gold / Level 30 or up / At least 1 weapon or item mastered / At least 1 famed item
Want To Join?
If you want to join, say so in the comments below along with where to find proof that you qualify.
When you get in to this elite group, please provide:
Also, If You Want, Additional things you have accomplished.
Our Members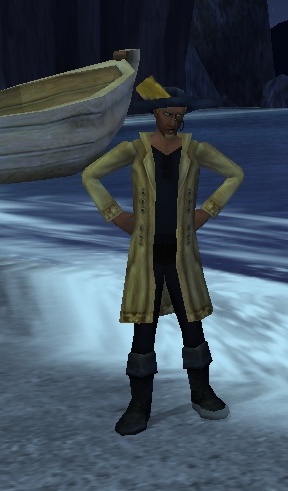 ~ Captain
~ Shadow is a level 50, pirate master. He is currently the king of Italy is believes no man is better then no other man. He tries to be loyal and fair to everyone, including the people of Italy.
~ Stats: Shadow has mastered all of his weapons and is an Admiral in SVS Infamy. He has many black clothes and 20 famed items. Shadow has also gotten a lot of bright clothing over time.
~ Captain
~Lawrence is a level 50 pirate master. He is currently GM of the Gen. Of Peace, founder of Daggerpaine Industries, and has joined many groups.
~Stats: Lawrence has mastered everything except for that dang Cannon. He is an Admiral in Svs, and a Brawler in Pvp. He had one black item, but trashed it, currently has 28 famed, but has had over 30. He also has a bright clothing item, the Navy Blue Sack Vest.
~General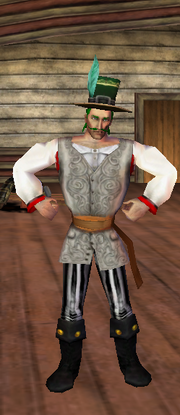 Edgar Wildrat is second in command of The Militia Of Fuego, he has over 1000k gold and is a Duellist in PvP. He is basic membership now but still plays for infamy which he gets loads of as a pvp master.
Community content is available under
CC-BY-SA
unless otherwise noted.