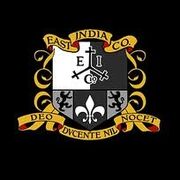 The Co. Mercenary was founded by Mizzta Little Jumpa on January 31, 1725 (2011). It was a small guild for a while, until the EITC fugitive known as Captain Leon joined it in an attempt to get forces. While in this guild, we've found evidence of conspiracy against Lord Marshal Samuel Redbeard.
Leon has now left The Co. Mercenary and made the Grand Co. Empire.
THIS GUILD HAS BEEN DESTROYED BECAUSE MIZZTA LITTLE JUMPA LEFT THE GUILD AND SOME PIRATE GUILD DESTROYED IT
Community content is available under
CC-BY-SA
unless otherwise noted.