The Carrion Spike is the personal starfighter of the Sith Lord Darth Waglington of the Remnants of the Order. It is a state of the art, first class bomber/strike fighter hybrid modeled after the B28 Extinction Bomber. It was presumably constructed in Kuat Drive Yards after the Imperial invasion of Kuat under the guidance of Waglington himself.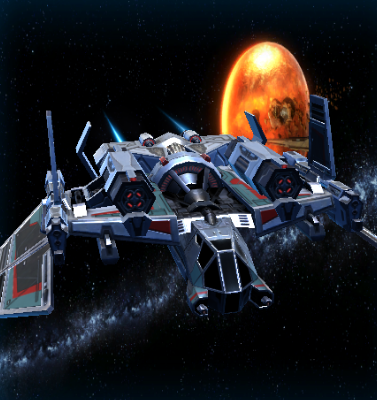 Specification
Class: Bomber/Strike Figther Hybrid
Length: 30 Meters
Width: 17 Meters
Hyperdrive: Advanced+
Stealth System: Advanced
Armament: Ion Cannons, Proton Torpedoes, Plasma-Based Energy Bombs, Tracer Missles
Crew: 3 (Pilot, Gunner, Astromech)
Passengers: 0
Community content is available under
CC-BY-SA
unless otherwise noted.