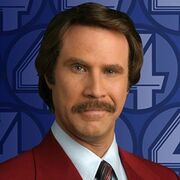 "Ok jack, im about to make a fantastic page for you, me, and who ever has an amazing mustahce XD" -Jeffrey Blasthawk, February 17, 2011.
Yes. Its finally here.
To join this group, you need an awesome mustache!
Co. Founders: Jeffrey Blasthawk, Jack Swordmenace
Oath
Copy and paste this to the comments(Excluding Jack and Jeffrey)
I ________ promise to never shave my dashing mustache. I promise to never dis my mustache ever. I promise never to get my mustache dirty, and keep it clean!
Members
Jeffrey Blasthawk The King of Random-"Hairy Randomness"
Jack Swordmenace-"Onyx Glory" (renamed)
Nate Blueshot-?
Edgar Wildrat-"Awesomely Awesome"
Stpehen- "Green With Envy 'Stache"
Matthew O'malley- "The Mean Streak
Remy- Remys mustache lol
Chuck Norris (and if you delete this...I don't need to say any more xD)
Wanted Members
The Legendary Mustaches
Jack Swordmenace's mustache, "Silver Glory" (yes I named it... shut up! XD)

Community content is available under
CC-BY-SA
unless otherwise noted.