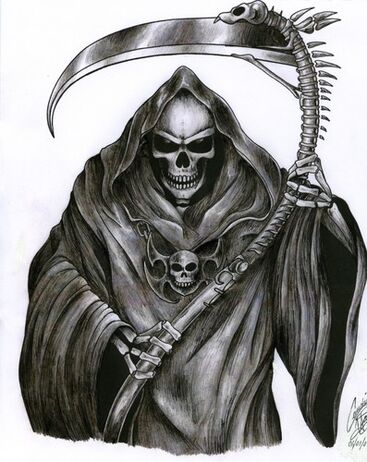 Terror is an
Undead Reaper Boss
that protects the
Isla Inferno
mines. He guards these mines making sure that nobody takes the loot skull chest filled with legendary, famed and gold. He keeps his victims in these mines to look for weapons and gold. It's a task that he takes with pride. He like his victims never ending pain trying to escape his mines. He is a lv 55 Undead Reaper boss. He leaves the mines but leaves other
Undead Reapers
in charge to make sure nobody escapes or if they try the joy of joining the Undead Reapers.
Loot
He drops loot skull chest containing famed and cursed weapons.
Locations Found...
He can only be found on Isla Inferno mines. He sometimes goes into The Woods... at night to torture the other undead reapers that don't follow his orders.
Other Info



Community content is available under
CC-BY-SA
unless otherwise noted.