Swordmaster's Co. Is a brand new EITC guild with old members
of the EITC, that knew her rules
thumb|300px|right|Swordmaster's Co. In training
very good, Some of them have their own wiki pages and more. Swordmaster's Co. Is one of the EITC guilds but this one is diffferent, it is old and new at the same time, it's name is recognized by the finest EITC gentlemen or pirates like Lola Lou that were wanted many year ago. Also this guild has a better
ranking system
,
positions,
and of course a band of loyal members. This guild is in the National Caribbean Alliance, N.C.A. Swordmaster's Co. was created by Pablo Swordmaster of course. -----> over there is a video showing you how we train. It was made some days ago so it isn't as awesome as you think, but we will try to work on that.
| | |
| --- | --- |
| N.C.A | I am a National Caribbean Alliance member! |



Swordmaster's Co. Allies
We are trying to recover peace once again.And of course finish the looting and killing of our men and ships.OUR EITC will stay like it was. We will keep on going with the plans and make much more things. Such as making more videos and of course make more friends.Swordmaster's Co. Is allied with Samuel Redbeard's Black Officers
Rankings
NOTE:This are REAL rankings of the actual army.
Private
Corporal
Sergeant
Lieutenant
Captain or Admiral
Commodore
Commodore**
Commodore***
Major Commodore
Royal Commodore
Major General
General
Crude navy suit for basic members! here it is: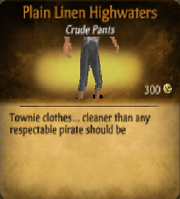 Community content is available under
CC-BY-SA
unless otherwise noted.