Stub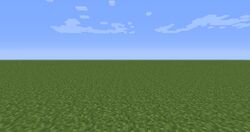 Swordcrash is a stub.
You can help Gamers Fanon Wiki by expanding it.

Swordcrash is the main pirate of Barkjon.
Stats and Other Stuff
Guild: Elite Thievery Co. (officer)
Notoriety level: 48
Cannon level: 19
Sailing level: 25
Cutlass level: 30
Pistol level: 30
Doll level: 30
Dagger level: 30
Grenade level: 20
Staff level: 30
Note: This was the second page ever made!!!!