| | | | | |
| --- | --- | --- | --- | --- |
| | | Please do not edit Charges Against Lord Jeremiah Garland For trial unless it is a spelling error or grammar issue. At the moment, you will have to ask permission from the page's creator via comments or talk page before you may largely contribute to it. | | |
Lord Jeremiah Glarland and Jason Blademorgan Trial
Lord Jeremiah Is Hreby Brought to court by Lord William Brawlmartin.
Charges Against Lord Jeremiah Garland For trial pertains to role-play.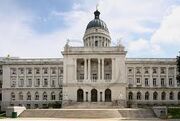 Lord Jeremiah Garland and Jason Blademorgan You are currently charged with...
Threatening To Kill or Dispose of Lord William Brawlmartin's Daughter (Lord Jeremiah Garland)
Cursing at a EITC High Lord (Jason Blademorgan)
Accusing Lord William Brawlmartin of being a spy
Other Charges are hereby brought to this Article
And More reasons To Come.
ALL WHO AGREE THAT THERE SHOULD BE TRIAL; PLEASE SIGN YOURSELF HERE NO SIGS!
Lord William Brawlmartin
Emperor Jason Shiprat
Prince Edward Leon Breasly II of England
ALL WHO DISAGREE SIGN HERE; PLEASE SIGN WITH NO SIGS!
First Lord Johnny Coaleaston, Fourth in Command of the EITC, Defendant of Lord Garland
King Edward Daggerhawk
Lord Maxamillion
Note: The Time and date will be Posted Shortly So keep Looking on this Article for Updates.
Any Failer to Show for Court will Cause in a Conqurence.
Signed, Lord William Brawlmartin Of the East India Trading Company.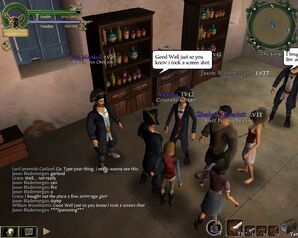 I Lord William Brawlmartin Cancel the Court Session on Foolness, Stupidyness, All Mistakes by me. All Forgive me for this TERRIBLE Mistake.
Community content is available under
CC-BY-SA
unless otherwise noted.