Heres How I KIlled Walter.
I Saw him Talking to Mr. Gibbs About some Treasure Fleet Information When Walter When In the Dingy I Was In a Barrel of Flour with My Grand Blade Ready To Kill Him Once and For all... When The Ship stopped and we were in The uncharted Waters Walter said " COME ON OUT ROTT I KNOW YOUR THERE! " I took out the sword and We started fighting! The fighting was so intense That A Storm Broke out a Vile storm! We Boarded a Phantom And Fought From Morn to Sundown! The waves crashed against the Magic. Walter fell. I kicked him in the face, he dropped his cutlass, I swept him up by his feet his chin fell on the stairs With both cutlasses, Mine and his I plunged them into his Back. I knew what I could do I then sailed the Magic Near Outcast and left on a dingy to Make Operation 97 Possible... Kill Jolly Roger!
thumb|350px|right|Walter vs Captain Ezekiel
Stub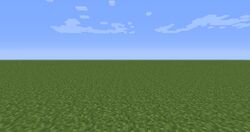 Captain Ezekiel vs. Captain Walter: A Legendary Battle is a stub.
You can help Gamers Fanon Wiki by expanding it.

Community content is available under
CC-BY-SA
unless otherwise noted.