}}
Potionmitt is a company that makes potions. Potionmitt stores are on the following servers: Ambassador Antik Andaba Guiness Barono. If you would like to order something, say a potion name and your location and it will be delivered. If you would like to work here, comment.
Stores
To know a potion store in a Potiohmitt store,it has a green potion and the word POTIONMITT.POTIONMITT do want to make potions for Musty Muck for only 10 gold per potion!Potionmitt is owned by Will,King of Abassa,King of Glitchmerica,and King of Scarletmerica.
Stub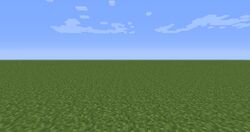 Potionmitt is a stub.
You can help Gamers Fanon Wiki by expanding it.

Community content is available under
CC-BY-SA
unless otherwise noted.