&nbsp United Alliance - Pirate Walords Unit
PIRATE WARLORDS
A Group In The Guild
United Alliance
. A Pirate Guild Led By Matthew Omalley.

Warlords Are Ranked By a Number. The Head and Co head Dont Gain A Number.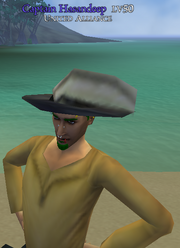 This Group is A Group of 9 Elite Pirates.
1. Head Warlord - Captain Hasandeep
2. Co Head - VACANT
3. Warlord 1 - VACANT
4. Warlord 2 - VACANT
5. Warlord 3 - VACANT
6. Warlord 4 - VACANT
7. Warlord 5 - VACANT
8. Warlord 6 - VACANT
9. Warlord 7 - VACANT
Pirate Warlord Requirement's
To be in Pirate Warlords you have to have an immense amount of military and assassin skills and also be apart of the United Alliance (U.A) Empire.
Skilled in both pvp and svs
Rules
Must be a pirate of course.
Skill in pvp
Skill in svs
Level 50s Only. If not atleast level 49.
Must have mastered Sword and Sailing.
Ranks are determined by strength. That is how you will earn your self a higher number rank.
Co head is chosen by me out of the Warlords. Can be replaced if not fit for job
If i am offline Co Head Is in charge, If Co head Offline Warlord 1 in charge, and you can figure out the rest :D.
No Fighting Eachother unless you encounter in a friendly pvp or svs or incase of the halloween event were we whom are outside turn into zobies.
No fighting also means to fighting with words. Be nice.

Community content is available under
CC-BY-SA
unless otherwise noted.