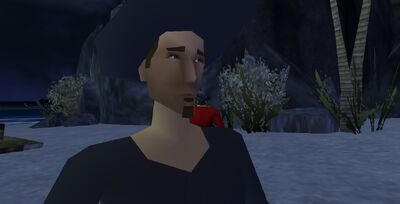 Padres Del Fuego Finder - William Smoltz
Born : October 30, 1664
Died : July 23, 1691
Founded Padres : March 23, 1685
William Smoltz's Early Life
William Jacob "Helm-Boy" Smoltz was born in Ireland, and lived in Tortuga. He was a amazing sailor for a 20 year old man. He and a group of people in Tortuga went to find a volcano in the middle of nowhere. They think believe there is an island beneath it. They were gonna find out. William's Crew set sail in December 1684. William's sails his ship made the long journey of 4 months. A crew of 60 had no problems, and no illnesses. When William saw the volcano, it was port no matter if it was a volcano or an island. When they got closer the next day they saw an island, and speeded there way there. They got there about 3 days later. They came upon an island with about 20 natives still living, with no forts and no food. The Island was rocky, and very sandy. The rocks divided most of the islands, there were cliffs and allies of rocks. Smoltz's and his crew started to build a town there.
Smoltz & Padres
Smoltz became the rightful founder of that island. The 60 man crew went up to 110 in a few months. The island had searched into Caves where there were streams of lava and hot tempertures. They found a small forest within the Caves. Then in October of 1685, they found a back island in Padres. The name came from a Spanish crew member. He had then died shortly. In 1689 the EITC yet again struck another Island. They made Fort Dundee and then ruled 1/5 of the Island. They went into caves and owned 1/2 of that. In 1690, the Pirates and EITC battled as more ships came, this was known as the Battle of Padres Del Fuego!. There rose a crew member, Buccaneer Walter, and Xavier Hench. Damage was done to the island. A year later William Smoltz died at age 28. People still say he's Alive some don't. But they say he is somewhere buried in Ol' Beckett's Quarry.
Community content is available under
CC-BY-SA
unless otherwise noted.