}}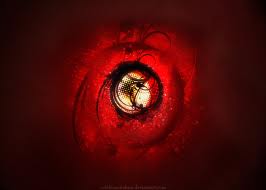 The Fog is the spawn of the Dark. When the Dark and Light mix, Fog is created. The Fog has abilities from both the Light & Dark, it travels in large fog storms that can stretch nearly 40 miles tall, consuming everything in its path, nothing can survive a Fog storm, not even life itself.
After 50 years of balance in the elements, Foggius, the Commandant of Fog was created, A huge gaping whole separating the light and the dark was created. Acting as a huge worm-hole, the Fog consumes most of the Balanced areas with pure Fog.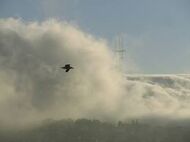 All the items and people consumed by a Fog Storm are sent directly to the Fog X dimension, in the Fog X dimension, everything is nothing, No ground, just floating through a endless time-warp for eternity.
---
Members Members support the Fog, and can not be consumed by the Fog at any costs.
Savior of the Foggius:
 Benjamin Macmorgan
01:57, July 23, 2011 (UTC) The Savior of the Foggius is the only living human that can control the Fog other then Foggius himself.
Darhut: open The Darhut blesses the seas and oceans with the Fog
Grai: open The Grai has the ability to freeze time
Morking: open The Morking makes sure all followers support the Fog.
---
Followers
 Benjamin Macmorgan
01:57, July 23, 2011 (UTC)
---
So do you want eternal life? Then join The Fog!
Community content is available under
CC-BY-SA
unless otherwise noted.