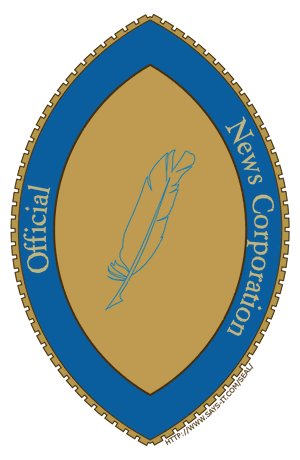 Welcome to the first issue of the
Official News Corporation
! Here is where are will find the latest news about what is going on in guilds/ The EITC/ Navy and more! Please do not add to this page unless you are a member of the ONC.
Co Rangers
By: King Shadow Sail
Subject/s: Guilds/EITC
It seems as though the Co Rangers is helping Leon own the EITC? Captain Shadow, and my Brother
Soar
, chatted with a loyal Co Rangers member, Simon Hexbones that they met on Abassa. What do you think about this? Please say so in the comments.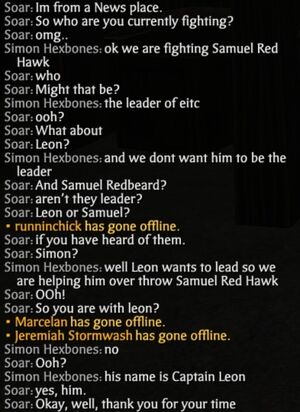 B-Day!
Subject: Wikia
By: Captain Shadow
The wikia turned one on May 10! There is said to be a party held for this event. See here for more details!
Returns and take overs.
Captain Leon the Third has officially taken over his father's old position as a leader of the EITC due to he has officially taken command over the Elites of the Company and a portion of the EITC Navy.(Retried from Spies)
Captain Chris Jericho's Return to POTCO
Captain Chris Jericho is to return on April 9–10, 1722(2011) and is to offically join The Alliance of All The Brethren Courts
Books, stories, Parties adventures and rumours galore!
In recent weeks there have been several months, expeditions,books and rumors written galore! Such as, Zeke's Quest For The Fountain Of Youth. Some stories written are The Logan Family Saga and many rumours have been started such as at Lord Leon was elected Leader of the EITC at The Council of Liria, the several parties such as The French Ball, The EITC Unity Dinner, The Defeat of Jolly Roger, and the wedding of Captain Edge and Duchess Lita of England(Unofficial title).
Community content is available under
CC-BY-SA
unless otherwise noted.