Early life
Mikhail Sebastian Aleksandr Volkov was born on June 15, 1712 to an aristocratic family in Madrid, Spain. His mother, Anastasiya, was also born to a wealthy family in St. Petersburg, Russia, where her family had connections to the Royals. Mikhail's father was named Sibyl. Sibyl was born to a poorer family in Wales, and lived a very nomadic lifestyle until he met Anastasiya. Sibyl's last name was originally Cadogan, though he changed it to Anastasiya's last name, Volkov, after the two were married in Ivanovo. To this day, Sibyl claims he "liked the name", but he really changed it because of the Volkov's economic status and popularity in Russia and eastern Europe. After they were wed, Sibyl and Anastasiya settled in a high class neighborhood in Madrid, Spain, and had ther first child, a girl named Alena. Two years later came Mikhail. When Alena was two and Alena was four, the family moved from Madrid to the Volkov Manor in St. Petersburg, as Anastasiya's mother had fallen ill when pneumonia. Nine months after the family had moved there to aid Anastasiya's mother, she perished in her sleep. She was 91 years old.
Life in St. Petersburg
Living in St. Petersburg was quite fun for Alena and Mikhail. Their father had joined the army, and had risen to be a decorated general. Mikhail and Alena attended the Imperial School of the Gifted, Russia's finest education center for high-class children. Alena excelled in Art and Music, while Mikhail earned high grades in Literature, Language, and Combat. By the age of 11, Mikhail had written a book, could handle himself in a fight quite well, and spoke 5 languages. They were English, Spanish, Russian, French, and Dutch.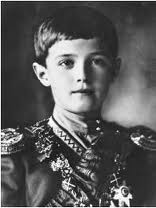 Hope you like the update, it NEEDED it. More will be coming, please do not edit under any circumstances. Thank you!
Userboxes
Community content is available under
CC-BY-SA
unless otherwise noted.