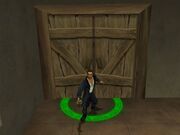 Meet the crew of Zeke's prized ship, the White Wolf!
King Zeke Adem Williams
Click here.
Keira Kinover-Mar
Age: 28
Status: First Mate
The Cabin Boy
Age: 12
Status: Cabin Boy
Level: 3
Little is known of the cabin boy of the White Wolf. Nobody knows his name so they just call him " Cabin Boy ". Rumor has it that Zeke found him as a stowaway on the ship. He can be found on Port Royal, Guines.
The Quatermaster
Age: 37
Status: Quatermaster
Not much is known about the quatermaster on the White Wolf. He responds to the name " Quatermaster ". Rumor has it that he was once a Jumbee aboard the Queen Anne's Revenge.
El Aqua
Age: 104
Status: Taskmaster
The taskmaster on the White Wolf is an old member of Davy Jones' crew. Zeke broke him free somehow and he serves Zeke now.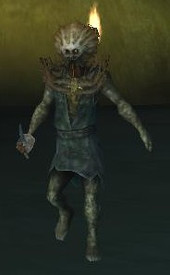 James Raidrage
Click here.
Deth Dey
Deth Dey is Tanatanakuhn for " The Death ". Deth is a skeleton gunner aboard Zeke's ship.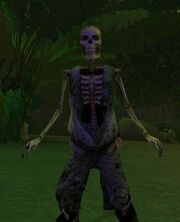 Community content is available under
CC-BY-SA
unless otherwise noted.