Photo Gallery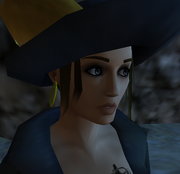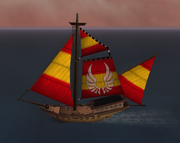 Levels
(All Mastered)
Notoriety: 50
Cannon: 30
Sailing: 30
Sword: 30
Gun: 30
Doll: 30
Dagger: 30
Grenade: 30
Staff: 30
Potions: 20
Fishing: 20
Former/Current Guilds
(Main guilds only)*
Spartans Return
Enemy Lines
The Paradox
Co. Black Guard
Elite Black Force
The English Empire
The Delta Republic
Co. Black Templars
The Russian Empire
The Imperial
Former/Current Rankings Within Guilds:*
Spartans Return- Veteran, Officer
Enemy Lines- Guildmaster
The Paradox- Officer, 2nd Co-Guildmaster, (Royalty)
The Delta Republic- Officer
Co. Black Guard- Veteran, Officer (Briefly)
Elite Black Force- Officer, 2nd Co-Guildmaster (Questionable)
The English Empire- Veteran
The Delta Republic- Officer, (Royalty)
Co. Black Templars- Officer, "became traitor to Pearson while in this"
The Russian Empire- Officer
Imperio De Espana- Officer, 3rd in Command
Enemy Lines- reached 300 members and went inactive before deletion
Friends List
Note: Add yourself if I left you off and you're on my list if you want. They are in no certain order.*
Tyler Crossbones
Dog Pugfish
Peter Wavefury
Captain Leon (Player differing)
Hippie (Player differing)
Samuel Swordsmythe (Pirateswordrevenge)
Maxamillion
Davy Daggerskull
Brandy (Maria Badkidd)
Emily Darkvane
Jack Goldwrecker
Stormwalker
Ben Squidskull (Dandandragon)
Lord Roger Decksteel
Capt. Grace Redskull
James Swordwrecker (Richard Sternsilver) (Also friends with Richard)
Captain Roger
Sam McBain
Rebel
Mark Stormtimbers
Lord Lawrence Dagger
Eric (Billy Hullbatten)
Eric Machawk
Sam Hookrage
Lord Jeremiah Garland
George Sailward
Grunt
Johnny Goldtimbers
Emily Mcsteel (and Amelia)
William Burnmonger
Jason Shiprat
Cadet
Weapons Belt
My weapons are the worst, I know...
F1- Bejewled Broadsword (Famed)
F2- Occult Doll (Famed)
F3- Swamp Throwing Knives (Famed)
F4- Foul Bane Repeater (Rare)
SvS Rank
-&nbsp I LOVE SvS, and I do it a lot with my War Sloop, Shadow Guardian. It has the level four Copperhead upgrade, soon to be level five.
PvP Rank

- I don't PvP much, and when I do it's Mayhem and I'm a complete failure.
Ships
Scarlet Maelstrom- Light Sloop
Dark Reaver- War Brig
Shadow Guardian- War Sloop
Userboxes
| | |
| --- | --- |
| | Madster has reached Notoriety level 50! |
Quotes:
Darkness will always be broken by light.
When it comes to power, be wise, for power can corrupt the best of us.
I'm not crazy; I'm just Mad ;)
I smile when I have no idea what's going on. :D
Viva La Espana!
Family
Lord Jeremiah Garland- Father
Stormwalker- Sister
Jack Goldwrecker- Brother
Sven Daggersteel- Brother
Royal Families:*
Russian Royal Family
Leaderboards
Enemies defeated- 29,528
Ships sunk- 4,224
Blackjack hands won- 91
Poker hands won- 43
Times in jail- 684
Pvp team battle wins- 80
Pvp mayhem wins- 27
Community content is available under
CC-BY-SA
unless otherwise noted.