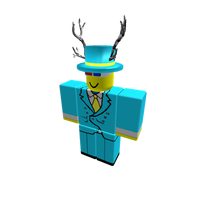 L0rdZ3us is the Roblox character of Marc Warfury. L0rdZ3us was created on the 7th of November 2016 after Marc's 2011 ROBLOX account was stolen. After signing up, L0rdZ3us mainly played the game Natural Disaster Survival. L0rdZ3us is a collector of classic ROBLOX items, with a collection of 34. He is mostly found playing Doomspire Brickbattle. His profile can be found here.
Community content is available under
CC-BY-SA
unless otherwise noted.