L'esercito Genovesi pertains to role-play.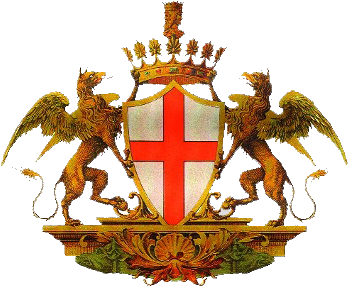 L'esercito Genovesi
L'esercito Genovesi (The Genoese Army) is the main land force for Genoa. There is no current Secretary of War. Contact King Guiseppe or Prime Minister Nico Simone to apply.
Ground Infantry
The Genoese military drills hard discipline into their infantry
Ranks (HCO)
Generale dell'Esercito 
Generale
Tenente Generale
Maggiore Generale
Generale di Brigata
Colonnello
Tenente Colonnello
Maggiore
Capitano 
Tenente 
Sottotenente
Warrant Direttore
Ranks (NCO)
Maresciallo
Sergente Maggiore dell'Esercito
Comando Sergente Maggiore
Sergente Maggiore
Primo Sergente
Sergente di Prima Classe
Sergente
Ranks (Enlisted)
Caporale
Privato
Bandiera Portatore
Pifferaio
Batterista 
Mounted Infantry
Cavalry
Gallery
Community content is available under
CC-BY-SA
unless otherwise noted.