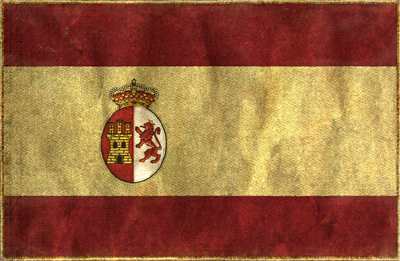 Kingdom of Spain is a guild on TLOPO founded by Ferdinand Clemente and Zeke Williams as a result of overthrowing Spanish Prime Minister Leonardo's Spanish Syndicate. It currently has 495 members and maxes almost everyday. It's current GM and co-founder is Ferdinand Clemente (Cadet). It averages approximately 25-30 members online at a time, without adjusting for glitched members.
Guild Leaders
Guild leaders are King Ferdinand Clemente VI, Prince Ezequiel Clemente, Lord Admiral Lawrence Sargento, and Lord Marshal Danny Ortez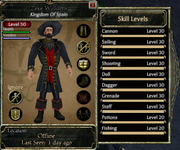 Guild Officials
Guildmaster - Ferdinand Clemente
Co-Guildmaster - Zeke Williams
Co-Guildmaster - Lawrence Ironhawk
Co-Guildmaster - Vintage Danny
Officer - Amelia Goldskull
Officer - David Stormspark
Officer - Rosa Badbones
Officer - Lorelei O'Hara
Officer - Elizabeth Ironhound
Officer - Simon Darkcastle
Officer - Talon
Guilds Rules
-Respect EVERYONE.
-Don't be rude.
-Try to make it to guild events.
-Do not harass members 
-If a member does harass you, please come to one of the cabinet members and this will be handled.
-Do not insult other members/nations within the Country Roleplay Community.
-Anyone found associating themselves with Philip/Pearson Wright and his followers will be removed
Guild Events
SvS Events occur every week
Roleplaying Events will occur about twice a month
Guild lines will sometimes be made into events but most of the time will be done at random
PvP Events have not been planned as of yet
Community content is available under
CC-BY-SA
unless otherwise noted.