King John Breasly II of Great Britain is, or was selected as the Featured Article of the Week!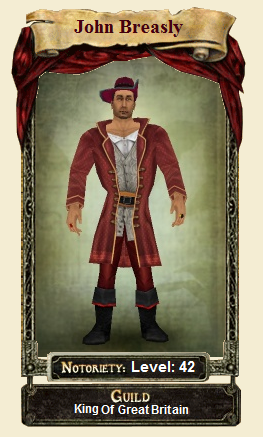 George Augustus, known in the Caribbean by his alias
John Breasly
, is the King of Great Britain and Ireland in Pirates Online. He has led a multitude of guilds and is credited with founding the British community in Pirates Online.
Biography Edit
George Augustus was born in Hanover, Germany, in 30 October, 1683
King of Great Britian and Ireland
Prince Elector of the Holy Roman Empire
Duke of Hannover
Professor
EITC Shareholder
Author of The EITC Warring Period