}}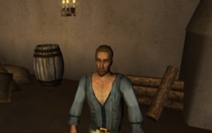 Jack James Daggerstealer, formerly James Jack Daggerstealer, is the leader of Caribbean Freedom. He once led a giant war against Kwagar, and fought OUTLAWS with Caribbeanrebellion. Today, he is trying to max out Caribbean Freedom like he once did with Caribbeanrebellion. He is a man of his word, and refuses to lie. He is currently wanted in Switzerland for 50,000 Franc, for terriost attacks that he stopped. He is 22, and has had 2 wife's, and got engaged to another person. He is currently dating Charlotte Swordhayes who he finds "Nicer than most and deadlier than most."
Childhood
Teenage Years
Mary
Write the second section of your page here.
Community content is available under
CC-BY-SA
unless otherwise noted.