The Pack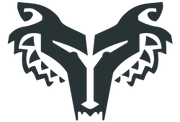 "A pirate never gives up. Not even when he has absolutley no chance of winning. He keeps fighting. SO LETS FIGHT!!!-
Jack Wolfspain to the Pack.

After my two guilds, Titan Marines, and the Black Legion, were lost in their own ways, I've decided to create a guild more of brotherhood than of death. . Please apply in the comments if you want to join.
Info
Main Base: Ratskeller Tavern (Padres Del Fuego)
Main Servers: Abassa/ Barano
Outpost 1: Kingshead Jail (Kingshead)
Outpost 2: Rum Celler (Rumrunner's Isle"
Main Island: Padres Del Fuego
Colors: Blue, Black, Grey,Brown, and Maroon
Afflication: Piracy
Year Started: 1750 (2011)
Country: All
Flagship: Silver Wolf
Must Be lvl 10+ to join
Guild Type: Pirate Guild
Current members
Jack Wolfspain Lvl 36 (GuildMaster/ High General/ Captain)
Chris Firewalker Lvl 32 (Officer/ General/ First Mate)
John Scarlet Lvl 30 (Officer/ Commander/ Bosun)
Kix Swordstack Lvl 25 (Veteran/ Sergeant/ Swordsman)
Natanial Planktimbers Lvl 29 (Officer/ Lueitenant/ Navigator)
Zak Urban Lvl 20 (Veteran/ Corpral/ Cannoneer)
Redeye Rob Lvl 21 (Veteran/ Corpral/ Cannoneer)
Mixerz Lvl 17 (Member/ Private/ Repairer)
Andrea Lvl 14 (Member/ Private/ Repairer)
Jimmy Kaboom Lvl 15 (Member/ Private/ Cannoneer)
Will Wareagle Lvl 39 (Veteran/ Sergeant/ Gunner )
Jeff Lvl 30 (Veteran /Corpral/ Head Repairer)
Havoc the Ox Lvl 50 (Officer/ General/ Quartermaster)
Ranks
Thease are the ranks. Highest at top, lowest at bottem. More more info about the ranks, plz visit the ranking system page .
High General (Guildmaster)
General
Colonel
Commander
Liuetenant (Officer)
Sergeant
Corperal (Veteran)
Rookie
Main Armys in the Pack
Marines/Navy (Led by Chris Firewalker)
Mercenarys (Led by Havoc the Ox)
Patrol/ Guards (General soon to come)
Assult Team (Led by Jack Wolfspain)
Squads
Domino Squad (Marines)
Tango Company (Marines)
Blood Company (Mercenarys)
Torrent Company (Mercenarys)
Panther Patrol (Guards)
Cottonmouth Patrol (Guards)
Griffen Company (Assult)
Bravo Squad (Assult)
Positions
Repairer
Handyman (Head Repairer)
Canoneer
Gunner (Head Cannoneer)
Marksman
Sniper (Head Marksman)
Navigator
Swordsman
Captain (Guildmaster)
First Mate
Quartermaster
Bosun
Flag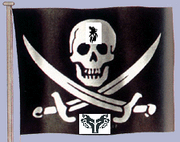 Userbox
| | |
| --- | --- |
| | Jack's Wolfpack is part of Jack's Wolfpack! |
Code: JWP
Community content is available under
CC-BY-SA
unless otherwise noted.